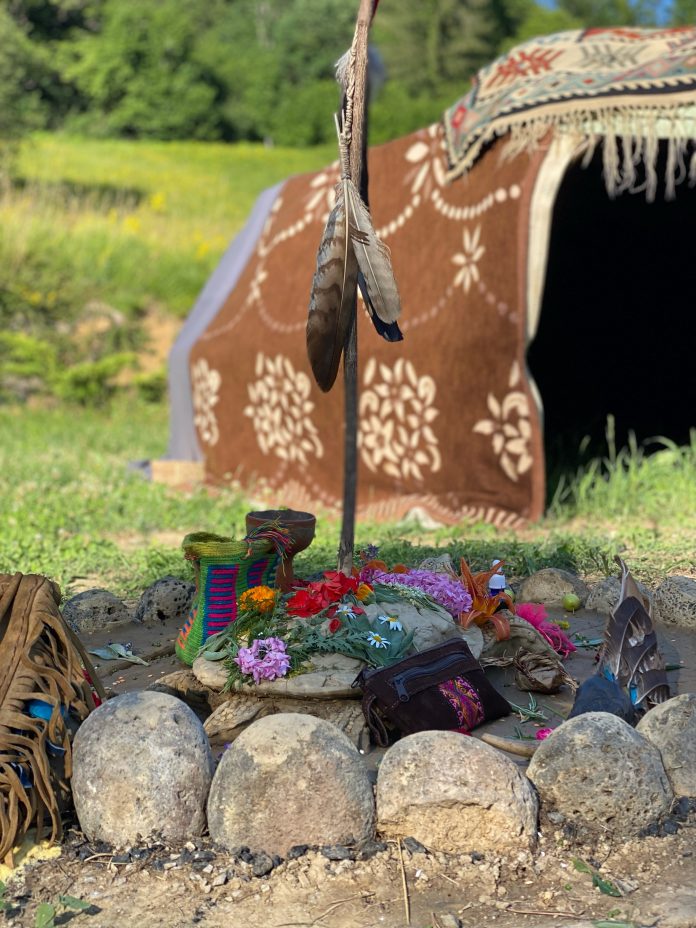 Temazcal is an indigenous ritual sweat lodge, which originally comes from Central America. It is a very ancient healing tool that has survived many pandemics, wars and other imbalances of human existence over the millennia.
It carries the wisdom of the elemental world in its spirit and symbolically represents the womb of Mother Earth.
Through the ritual, we return to the primal birth of our being where we honour all the elements, all beings, essence visible and invisible. Through the ritual process, in addition to physical purification, we embark on a journey through the moment of our birth, adolescence, responsible adulthood and all the way to the last period of life, then returning to the time of rebirth through the transformation of death,. Through this process, with the support of the energy of all elements, we can free ourselves from what does not support us in this period of our existence, become aware and awaken everything that gives us vital power and provokes the opening of channels for a smooth flow of energy that raises the vibrations of our being.
Temascal is offered at the Muzika Organika – Cacao Dance Festival event, 25.-27. August 2023, for an additional fee. Reservations directly from the provider mamaland.vision@gmail.com